Safaricom
M-Pesa
is a Mobile Money Transfer (MMT) service which basically sending money through and enabled mobile phone. M-Pesa is the first of its kind, and started in Kenya. It was launched in Kenya by
Safaricom
 (
Mpesa
 is proprietary to 
Vodafone
 and under 
license
 to Safaricom) in March 2007. While it involves the sending and receiving of cash, it is not a banking service.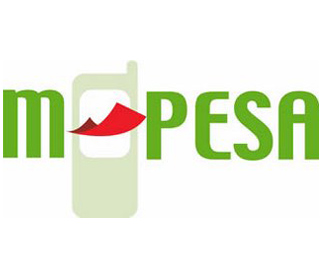 M-Pesa Logo
Where did M-Pesa come From?
MPESA Origins
M
-
Pesa
is a contraction of Mobile Pesa. "Pesa" is
Swahili
meaning
Money
, hence M-Pesa basically means
mobile money.
Banks had never been the Kenyan's favorite way of sending and storing money. At the time M-Pesa's inception, March 2007, Kenyan banks only served 19 per cent of Kenya's bankable population. Safaricom, part of the larger Vodafone, which at the time was expanding to uncharted proportion saw opportunity and
M-Pesa
came in to provide a better alternative to banking.
Many Kenyans think that M-Pesa idea came from a Kenyan, who then went ahead to design the M-Pesa system, and may or may not be reaping from his/her fruits.  Just as many think Supa Strikas was an all and all Kenyan comic book.
Wrong, on both counts. That is the official version anyway. Vodafone built the concept and Sygentia designed the system. Vodafone then licensed Safaricom, and the rest, of course, is history. Anyway,
Sygentia
is a British technology consultancy firm that, behind the scenes, created M-Pesa system and run it for the first 6 months. The unofficial version: Kenya's Faulu Bank developed the system for their loans, though raw, which Safaricom then "borrowed".
How M-Pesa is not like a Bank Account
You do not need to a have a minimum balance in your account in order for it to be active. Your account balance can be zero, as long as you wish it be, with no repercussions from Safaricom.
No slips are handed out,
No interest is gained on cash stored in the phone.Cash stored in phone - as e-money
There are no account numbers, except the telephone number, no credit cards, ATM cards or receipts handed out.
How Does M-Pesa Work?
A registered M-Pesa can deposit cash at an M-Pesa agent, with his/her ID number and signature put down, and across the country another user receives the money in a SMS message on their mobile phone. That is the way it started, anyway, nowadays as long as a person has an ID card you can receive and/or send money through the M-Pesa agents.
Safaricom MPesa has rapidly grown to house over 13.5 million users, over 24,000 MPesa agents, and over 600 organizations accept M-Pesa payment [Dec 2010]