Bing, Microsoft's Search Engine, has launched a more social search by teaming up with social giant
Facebook
.
Microsoft
's 
Bing
has integrated the Facebook social graph not only into its search results but its search algorithm.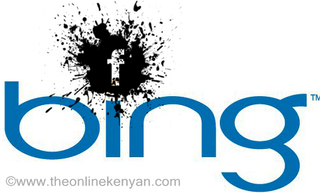 Bing's New Search: Facebook Integration
Bing Search: The New Social Features
Popular Content on Websites: In its search results, Bing shows what are the most shared pages, on Facebook, of a particular website (by everyone, not just friends), hence provides a easy way to find popular posts.
Facebook Likes: The most popular new feature. When  you search for a page, Bing displays which pages your Facebook friends have 'liked' and consequently helps you use "collective IQ".
Expanded Facebook Profiles: on the search results page. Another related feature is social messaging where is you search for a company like Bing, you can get to see the company's latest Facebook update.
Travel: You can compare trips and share travel wish lists with Facebook friends, it also shows which of your friends live where you're headed. Another related feature is you that can also get flight deals for cities you've liked on Bing Travel.
Shopping: You can get shopping tips, reviews or share and compare shopping lists with your Facebook friends.
The Bing Bar: Which I like because of it's universal Facebook Like button through which you can like any page on any website. Download the Bing Toolbar
I have to say, this reminds me of Google's social results which were introduced back in October. The big difference, however is that Google used Twitter and other social communities (but not Facebook). Anyway, it's still a really good job at Bing.
Research tells us that 90% of people seek advice from family and friends as part of the decision making process. This "Friend Effect" is apparent in most of our decisions and often outweighs other facts because people feel more confident, smarter and safer with the wisdom of their trusted circle... Bing is bringing the collective IQ of the Web together with the opinions of the people you trust most, to bring the "Friend Effect" to search. Starting today, you can receive personalized search results based on the opinions of your friends by simply signing into Facebook. New features make it easier to see what your Facebook friends "like" across the Web, incorporate the collective know-how of the Web into your search results, and begin adding a more conversational aspect to your searches. Decisions can now be made with more than facts, now the opinions of your trusted friends and the collective wisdom of the Web. ~ The Bing Team on Microsoft Bing's Community Blog
Bing uses Facebook in its new Search Results - VIDEO