In Kenya, internet access is mostly through the telephony companies: Safaricom, Zain, Orange, and Yu. Recently, the Kenyan telephony industry has kicked off
a mobile war between the network giants
. With modems and call rates reducing in price a promotion at a time, the Kenyan telecoms consumer gets full benefits.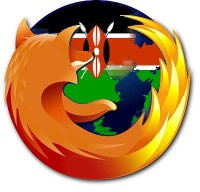 Sometimes you just want to know what offers what charges, it would be nice to get all their internet rates in one place, wouldn't it? 
UPDATES
Yu now offers Daily Unlimited internet at 39 bob and Weekend Unlimited at 49 bob. Dial *157#
Check out the latest Internet Charges statistics by CIO click here
Safaricom has
the most expensive internet prices
with unbundled data at 8 bob per MB while the others are at 7 bob. Same applies for the bundles. However, where Safari
con
kills in
con-manship
, it repays in
speed
. In speed the rank is as follows:
Safaricom
, Orange, Zain, and Yu (It actually seems like Yu specializes in this unbelievably slow internet).
On
Unlimited Internet
, Yu and Zain seem to be the last ones standing.
Yu offers a 1 day Unlimited (49 bob) and 1 month Unlimited (999 bob), dial *154#
Zain offers from 1 day (250) to 1 month (3250)
Also, the option of unlocking your modem provides you with a simple option of using all networks using your Safaricom modem. Internet access is now the Kenyan telecoms' game.
Internet charges in Kenya by Safaricom, Zain, Yu, Orange are vital if you are in business of getting the best internet access in Kenya. Browse internet in Kenya at the cheapest rates by getting the facts. Below is a collection with their pricing packages, bundle prices, offers, modem prices
[regularly updated]
:
Select preferred network below the sheet:
Get this frame for your webpage/website:
Copy the following html code, and paste it on your page