Kenya's Kalasha Film and TV Awards 2010 came in style. Three Cabinet Ministers (Samuel Pogishio with P.S Bitange Ndemo– Information, Uhuru Kenyatta – Finance and Anyang Nyogo – Medical Services) graced this year's Kalasha Awards on Saturday, 25th September.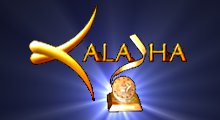 The Gala Night at the KICC saw Kalasha Award Nominees arrive in spectacular style, Limousine, red carpet and then some. Beautifully clad in mostly African apparel, the Kenyan stars were just exquisite; it was their night. It was absolute celebration of Kenyan Film and TV with, MCs Caroline Mutuko and Eddie Kimani, Kenyan gospel sensation Emmy Kosgei, Carol Atemi, Linda Muthama onstage.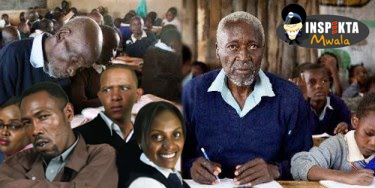 Royal Media Services, deservedly, reigned supreme with Citizen TV shows bagging the most awards with
KIMC
enjoying similar victories.
Oliver Litondo
received the
Lifetime Achievement Award
, Litondo stars as Maruge Kimani (the world's oldest student) in the internationally acclaimed
movie: The First Grader
. K24 received the Kituo Halisi Award for promoting
Kenya
n content (Note: Citizen TV received this award in 2009).
Inspekta Mwala
and
Tahidi High
were awarded
Best TV Program (Overall)
. It's nice to see that all the shows
TheOnlineKenyan
featured (here)
got Awards (#justcoincidence). Congratulations are in order not only for our 2010 Winners but all the Kalasha nominees, kudos.See
ALL
the 2010 Kalasha Awards Results Here (
vilesiufanya...Exclusively
):
KALASHA TELEVISION AWARDS 2010 - RESULTS
Best TV Drama 2010 - Changing Times
• Changes, Siri ,The Team
Best Comedy 2010: Papa Shirandula
• Inspekta Mwala , Mheshimiwa, The XYZ Show
Best Actor in a TV Series: Charles Bukeko- Papa Shirandula
•Gilbert Lukalia- Siri, Godfrey Odhiambo- Changes, Peter Muriithi- Mother in Law
Best TV Script: Hillary Ng'weno Makers of a Nation
• Cajetan Boy- The Team, Makutano Junction team of writers- Makutano Junction, Changes team of writers- Changes
Best Actress in a TV Series: Elizabeth Wanjiru Bageine- Mother in Law
• Angel Waruinge- Tahidi High, Nice Githinji- Guy Centre, Renee Sewe- Changes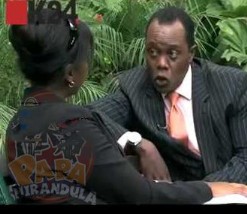 Best Performance in a Comedy: Kenneth Gichoya (Njoro) - Papa Shirandula
• Hiram Mungai (Nyoka Quater), Mathayo Keya (Makhoka)- Vioja Mahakamani, Davis Mwabili- Inspekta Mwala
Best Talk Show 2010: Capital Talk
• Agenda Kenya, Sebuleni, The Woman's Show
Best TV Host: Jeff Koinange's Capital Talk
• Other Nominees: Daniel Ndambuki- Top Comic, Jimmi Gathu- How to be Rich, Carole Mandi- Sebuleni
KALASHA FILM AWARDS 2010 - RESULTS
Best Documentary: Headlines in History
• Kikulacho, Makers of a Nation, Making of a Constitution
Best Student Film: KIMC's Lumbasi
• Campus Connect, The Shoe, Twists and Turns
Best Student Documentary: KIMC's Forgotten
• Chang'aa, The Questionable Mark, Slow Killer
Best Feature Film 2010 - Ndoto za Elibidi- Nick Reding
• Mr. Love Doctor- SimbaVision Ltd, SelFish- Jitu Films, Togetherness Supreme- Hot Sun Films
Best Short Film: Soul Boy
• Pumzi , Saida, Shida
Best Local Language film: Mwanake Don't Care
• Kibrit
Best Documentary film: A history of Film
• Business of Violence, In My Genes, Score for Sajsa
Best Lead actor: Samson Odhiambo- Soul Boy
• Juma Williams- Ndoto za Elibidi, Philip Karanja-Lumbasi , Wilson Maina- Togetherness Supreme
Best Supporting actor: Geoffery Jefferson Ong'ongo- Togetherness Supreme
• Ainea Ojiambo- Mr. Love Doctor, Alfred Calypso- Ndoto za Elibidi, Maqbul Muhammad- Weakness
Lead Actress: Lucy Nyaga- Shida
• Irene Wambui- Mwanake Don't Care, Leila Dayan Opou- Soul Boy, Trizah Kabue- Catching the Mirage
Best Supporting Actress: Ummul Rajab- Ndoto za Elibidi
• Cindy Wanja- Never Ever, Krysteen Savane- Soul Boy, Irene Kariuki- Siri
Best Cinematography: Andrew Mungai- Togetherness Supreme
• Willie Owusu- A Beautiful Journey, Kirumburu Ng'ang'a- History of Film, Peter Murimi and Fabian Muhire- Shida
Best Director: Wanuri Kahiu- Pumzi
• Simiyu Barasa- History of Film, Kamau wa Ndung'u and Nick Reding- Ndoto za Elibidi, Ndungi Githuku- Score for Sajsa
Editing: Carole Gikandi Omondi- Ndoto za Elibidi
• Alex Kamau- Score for Sajsa, Kavila Matu- Shida, Ng'ethe Gitungo- Soul Boy
Scriptwriter: Billy Kahora- Soul boy
• Evans Kamau- Togetherness Supreme, Simiyu Barasa- History of Film, Wanuri Kahiu- Pumzi
Other Awards
Lifetime Achievement Award
: Mr. Charles Simpson, Mr. Oliver Litondo
KITUO HALISI:
K24
Animation
: Tinga Tinga, Homeboyz
TV PROGRAMMES OVERALL
: TAHIDI HIGH, INSPEKTA MWALA
Kalasha Website
:
Kalasha on Facebook
:
Kalasha on Twitter
Top #5 Kalasha Tweets: