Kalasha Awards are Kenya's first Film and TV Awards. The Kalasha Awards are a Kenya Film Commission venture seeking to boost the local film industry. While the Awards hopes to boost the Kenyan film industry, this same industry went under long ago and is still being trampled on by the more successful TV Shows.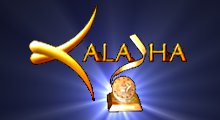 Kalasha Film and TV Awards
In 2009, the
Kalasha Fim and TV awards
saw itself launched as the first ever TV Awards in Kenya. On ceremony was Information Minister Samuel Pogishio to mark the occassion for Kenya.The first awards attracted nominations of Kenyan TV big names the likes of
Papa Shirandula
and
Churchill Live
. It's now 2010 and Kalasha Awards hopes to yet again shine the spotlight on Kenyan entertainment... with even more flare. This year (2010), with
153 submissions
, the Film and TV Awards
Academy Members
were tasked with selecting which features proceeded to the nominees list.
Kalasha is the brainchild of the Kenya Film Commission, a government body that was constituted to spearhead growth in the film industry. The Kenya Film Commission has for many years been toying with the idea of setting up a film award trust.This is a body that oversees and co-ordinates activities leading up to the gala event and beyond. ~As seen

here on the Kalasha website
Kalasha Film and TV Awards 2009

; notable winners 

Last year's winners include Benta's Janet Kirina, Formula X's Peter King, Tahidi High's Joseph Kinuthia(

Omosh

), Papa Shirandula's Jackline Nyaminde(

Wilbroda

),

Ojwang

,

Churchill Live

, Mother-in-Law's Producer Catherine Wamuyu Nguku (and

no

, she doesn't act the mother-in-law) among many others. Check out

all the winners of Kalasha Awards 2009.

Kalasha Film and TV Awards 2010; nominees to watch

As I said before the Kenyan film industry passed away a while back

,

so if you please I shall be looking at

TV's Movers and Shakers.  

Best Actress in a TV Series
Angel Waruinge ~ Tahidi High's Miss Morgan
Elizabeth Wanjiru ~ the Mother-in-Law
Nice Githinji and Renee Sewe
Best TV drama
-
Changing Times
, Changes, Siri, The Team.
Why Changing Times?
See Below
Best Comedy - Inspekta Mwala, Mweshimiwa, Papa Shirandula, The XYZ Show
While Charles Bukeko (
Papa Shirandula
) shall be gunning for
best actor in a tv series
(enough said) he'll get a run for his money as faces off for
best performance in a comedy
against Davis Mwabili (
Inspekta Mwala
) and Mathayo Keya (
Makokha
).
Jeff Koinange
's Capital Talk also get a piece of the action as it eyes :
Best Talk Show
and (versus Sebuni's
Carole Mandi, Jimmi Gathu
and, Top Comic's
Churchill
) for
Best TV Host.
Nice month, all this intrigue and you've just started watching
Tusker Project Fame 4.
Changing Times- future of Kenyan drama.
Why is this?
While it would be
easy to foul-mouth
this KTN production on impulse, it would also be quite dumb.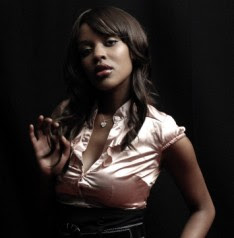 Most of the most popular so called dramas we have on TV right are but an evolutionary predecessor of Vitimbi, and Vioja. An incorporation of comedy into skit. Seriously, think about it. Tausi was an epic piece, stuff we should still be scriptwriting.
Now,
Changing Times
introduces a gripping storyline with a basic Kenyan family set and on a weekly basis testifies to its own production brilliance. Even though it does have its errors, Television productions like
Changing Times
are the pivot Kenya needs to lift its dramas up to par.
An engaging and yet  enthralling Jeniffer Gatero script, quality cinematography, precise and brilliant acting  coupled with the delightfully irresistible Joey Muthengi (her accent and character are quite the piece). Like this show facebook, and remember to
vote.