Safaricom and Western Union have just announced
M-Pesa
Mobile Money transfer service from Kenya to 45 countries and territories.
Safaricom
has been in partnership with Western Union for the last three years.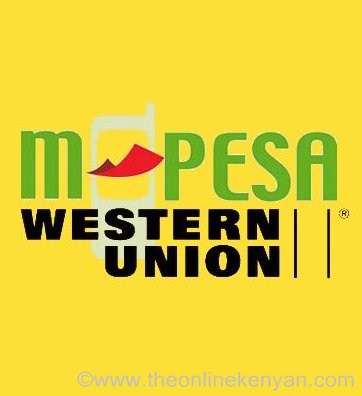 M-Pesa and Western Union
M-PESA (Safaricom) and Western Union
In 2008, Western Union signed a deal with Safaricom to enable subscribers to send and receive money between the U.K and Kenya. Western Union has not just had its eye on M-Pesa, in 2009 they also signed with Zain in order to allow transfer of money throughout the globe.
Send M-Pesa All Over the World
As of 31st December 2010, Safaricom's M-Pesa housed 13.5 million subscribers, over 24,000 M-Pesa agents, and had over 600 organizations accepting payment via M-Pesa. Western Union, on the other hand has over 80,000 agent locations around the globe. Combine these figures and your have a money-exchange powerhouse literally opening millions of Kenyans to the world,as is this
new MPesa-WU venture
.
How Much to Send and Receive Money? - Charges
Through
the new Safaricom-WesternUnion service
, customers can send a maximum of Kshs. 35,000 at a time ( the amount varying per country or region). Charges shall vary as per the relevant countries or regions, naturally, and the amount sent. M-Pesa customers accounts can hold a maximum Kshs. 100,000 in the account at a time. Transactions, whether withdrawing or depositing, are between Kshs. 50 and Kshs. 70,000 at a time. They can also transact a maximum of Kshs. 140,000 per day.
"Our customers are very proud of the revolutionary M-PESA service, and this partnership sees us pushing new boundaries to continue to keep Kenya at the forefront of the mobile world. Through this partnership, our customers and their friends and families will benefit from affordable, faster and more convenient international remittances, and the money is available to use straightaway for any M-PESA transaction, or can be withdrawn as cash at any of our 24,000 Safaricom agents." - Safaricom CEO, Bob Collymore.
"We are pleased to extend our service with Safaricom, and we look forward to adding additional functionality for M-PESA users in the near future." - David Yates, Executive Vice President and President, Business Development and Innovation, Western Union."Cash payout through M-Pesa is projected to go up from 23 per cent to 40 per cent, as the traditional cash payout will take the rest." Press Release:
M-PESA SERVICES GOES GLOBAL VIA ALLIANCE WITH WESTERN UNION
Entrepreneurial Opportunity:
Combining the number of clients already subscribed to the M-Pesa service, and taking note of Western Union's, and Vodafone's, global reputation can create a very powerful online payment service. A service I can bet will rival PayPal - considering the little percentage of Africa Paypal covers effectively.
Could be effective Paypal substitute, if theWestern Union rates weren't so high.
About Western Union:
The Western Union Company (NYSE: WU) provides businesses and individual customers with fast, reliable and convenient ways to send and receive money around the world, to send payments and to purchase money orders. In 2010 alone, Western Union had 214 million customer-customer transactions and moved $76 billion of principle between customers and 405 million business payments. Visit the Western Union
website
.