SAP Forum set for Nairobi's Safari Park Hotel on Wednesday July 18
Nairobi will mid this week - Wednesday July 18 – host the SAP Forum Nairobi, the grand annual business information event designed for Executives, Business decision makers, and Business managers and presented in the local language with a focus on thought leadership priorities.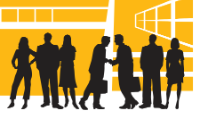 The SAP Forum takes a look at just how East Africa has changed in the past decades: with business leaders becoming key influencers in technology investments and IT is now flexing its strategic muscle. In keeping, our perennially-popular World Tour is being re-imagined as the SAP Forum, with an innovative 'build your own agenda' format that's a real departure from traditional conferences.
About SAP Forum Nairobi
SAP Forum events are the next generation of SAP World Tour and SAP TechTour. SAP Forum provides collaborative sessions with technology and business leaders, inspiring keynotes focused on innovation and value creation, deep customer insights and the chance to meet our entire ecosystem. SAP Forum Nairobi will showcase the latest solutions underpinning SAP's latest product strategy, which is focused on connected users to their core business. Delegates will hear from some of the leading presenters on how they can drive SAP investments to deliver the competitive edge and productivity improvements required by their organisations.