Zain Cuts Prices; Yu Follows Suit; and Safaricom Responds with One-Month-Offer
Zain Kenya
is at it again, it has once again cut its call rates by half. Today (18 Aug) Zain introduced its new call rates to all networks. The company which was recently bought by Asia giant Bharti Airtel is getting a lot of Kenyans buzzing with its new pricing:
Call at 3 bob; Text at 1 bob.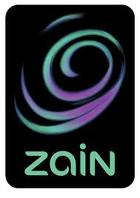 Zain subscribers can now Call across All Networks for

Kshs. 3/=

per minute and SMS across All Networks at

Kshs. 1/= 
These rates come after
CCK
(Communications Commisions of Kenya) reduced its charges on the Kenyan telephony companies. CCK has also worked for the implementation of mobile number portability where consumers will be able to switch networks without changing their numbers. Another plus for the government commission is the registration of SIM cards where all mobile subscribers are required to register their SIM cards.
Interconnection rates across networks are expected to go down from Kshs.4.42 to Kshs. 2.10 beginning next month. With just a 2.32 shilling reduction, Zain responds with such a large cut on its pricing, just shows that Bharti Airtel is Here and It Means Business.
The telecommunication sector is brewing an battle and Zain seem to have drawn
first blood.
With its new price package, Zain has taken first position with the cheapest cross-network prices yet. While
Telkom Orange
charges Kshs 4,
Essar Yu
charges Kshs 6 while telecommunication market leaders
Safaricom
charge 8 upto 14 depending on the tariff. This may be the very beanstalk that throws giant Safcom of the clouds. While some have expressed intention of cutting cost, like Saf's Michael Joseph and Yu's Atul Chartulvedi, all are wary of loss in profits.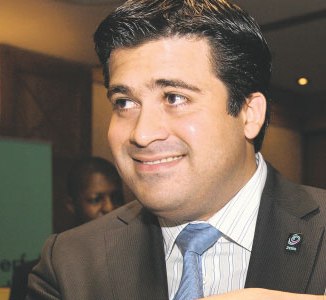 Rene Meza, Zain Kenya's Managing Director said the move aims to draw a larger subscriber base and market share. Zain also boasts the strongest network across Kenya, which he says will help develop the strongest 3G network in the region. All these are in Airtel designed phases in which the company plans to be rebranded. Meza assures Kenyans that this is not just a promotion but these call rates are a permanent proposition.
Essar Telecom's Yu counters Zain's move and does one even better. Yu matches Zain call pricing of Kshs. 3/= per minute (5cents per second), and cuts SMSs further down to 50 cents per SMS. This of course applies across networks.
Safaricom finally buckles under the pressure and cut their price quite substantially. Safaricom announces a new offer [one-month-offer]  that they hope with which to retain their subscriber base.
Load 5/= to 50/= Safaricom credit and Call Saf-Saf and Saf-all networks for 5 bob/min.
Load 100/= or more credit Call Saf-Saf for 2 bob/min Saf-all networks for 3 bob/min..
On this offer: This would have been a more efficient move had it been permanent. Kenyans are rather tired of Safaricom jerking them around with conditional offers. Wanacheza... whilst Zain MD, claims they intend to get their rates even further down... and what you ask is on Michael's TO DO list?  The Safafaricom CEO prepares his departure from the company. 
If Safaricom doesn't get serious and give Kenyans an honest product package without strings attached, Kenyans will give them a memorable surprise. One they dished out to Kencell not so long ago... 
Check out Kenya Internet data prices rates by Safaricom, Zain, Yu and Orange