The
Kenya Open Data Initiative
 is the first of it's kind in sub-Saharan Africa.
KODI
will, hopefully, bring a new age of transparency to Kenya, and for Kenyans. The
Open Data Initiative
, aims to provide government information, in digital form, published on the internet and easily accessible to all.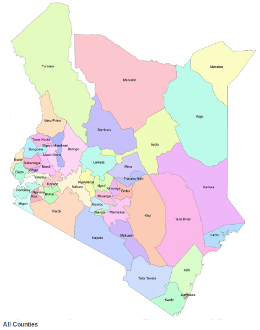 Kenya Open Data Initiative at: opendata.go.ke
The Kenya Open Data Initiative
The
Open Data Initiative
will see the Kenyan government make available government data for free and easy access, sharing and dissemination among the Kenyan
wananchi
.
What exactly is Open Data?
By law, the government makes public certain information for free access and sharing. In the past (B-KODI, Before KODI), this information was available as PDF documents in archives and/or government offices. That, however, is not
open data
. For information to qualify as "Open Data", it has to be easily accessible,
by the larger public
through; search engines, gadget-compliant formats, third party apps
et cetera
. In short,
open data can be accessed anywhere, by anyone, at anytime
.
The Open Data Portal:
KODI
will run on the
Socrata
platform; the leading international provider of Open Data services; that enable federal, state, and local governments to dramatically improve the reach, usability and social utility of their public information assets.
Data sets are categorized into 6 main categories: Education, Energy, Health, Population, Poverty and Water & Sanitation. It includes data from the national census, the ministry of education, ministry of health, CDF projects and many more. ~ via Whiteafrican : Africa's First National Open Data Initiative: Kenya
About Kenya's Open Data Portal [opendata.go.ke]
This site makes public government data acessible to the people of Kenya. High quality national census data, government expenditure, parliamentary proceedings and public service locations are just a taste of what's to come. There's something for everyone: maps to start exploring, interactive charts and tables for a deeper understanding, and raw data for technical users to build their own apps and analyses. Our information is a national asset, and it's time it was shared: this data is key to improving transparency; unlocking social and economic value; and building Government 2.0 in Kenya. ~ Read more about Kenyan Open Government Data Portal