Top 10 Firefox Add-ons
Am sure there was a time when we were all using Internet Explorer, though I really have no idea how we survived through that. Though with the new IE9 out, we may just see. Anyway,
Firefox
is the browser of choice among lots of people nowadays and its add-ons keep getting better and better. With such a vast majority of plugins, I decided to single out some that I have found most useful in my browsing:

1o. Similar Web [related websites, stylish]
A neat looking display of  related websites (to the one you are viewing) on the left-hand side of the browser. It can display thumbnails (previews of the sites) or a list.What is awesome about it is the fact that most of the
related sites displayed are even cooler than the on you're one.
09. Tab Mix Plus [tabbed browsing, functionality]
I think tabbed browsing is one of the things that made Firefox an exceptional browser, and this plugin perfects tabbed browsing . You can stop, protect, and customize your tabs using this handy Firefox extension. Related: Scrapbook - Save web pages/websites for offline browsing [Details Below].
08. Ghostery [Security and Privacy]
Ever felt like someone was watching your every move? Well someone is. Ghostery keeps an eye on the websites that are keeping an eye on you i.e. it finds out which web sites which are tracking you, alerts you and gives a blocking option. Related add-ons: Private Browsing, temporary inbox, panic plugins.
07. Coral IE[Internet Explorer tab]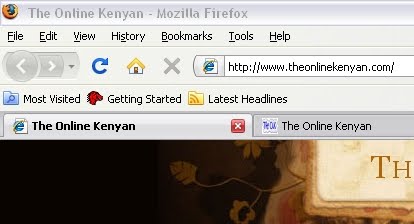 Some websites are still configured for Internet Explorer browsers hence they load better on IE. The IE tab plugin made it possible to emulate IE on Firefox, but it still had the lags that come with it hence Coral IE, a customized IE tab. Just right click and open IE on a new tab. Browse Firefox as if you are on Internet Explorer!
Did you accidentally close Firefox in the middle of typing an article? Don't Worry,.These crises are a thing of the past with Lazarus Form Recovery. It automatically saves forms as you type and you just have to click on it and you'll get back your stuff.  P.S Remember to delete confidential text, right click the Lazarus icon on bottom right, go to options, database then Remove Saved Forms.
05. Reframe It [Stylish, Comment & Share on All Websites]
This is a young plugin that I really think is going places. With an appealing look and compatibility with Facebook [social networks] it is the ideal website review gadget. It enables you to post a comment on any website whatsoever without the need for the owner's approval.
04. FoxTab [Stylish,  3D tabbed browsing]
FoxTab is a very attractively designed addon. It incorporates Vista's 3Dimensional browsing into Mozilla Firefox but with options of customizing to fit your need, your can even easily put your picture as the background.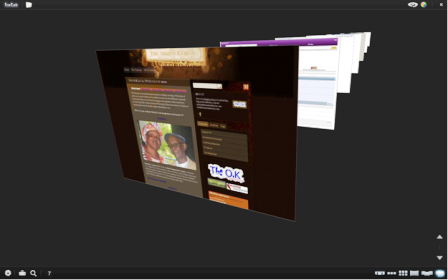 03. Video Downloadhelper [a video/flash downloadhelper, utube]

There are quite a number of Firefox plugins for doing this job but I find Video Downloadhelper quite simple and effective really. When a video plays inside your browser, the add-on's icon glows (as in the picture on the left).If you click on the icon it'll take you to the playing videos. Beside it is an arrow pointing down, if you click on this, you'll see options to download or even copy url so you can paste in your download manager.
02. WOT [Safe Browsing Tool]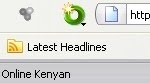 WOT/Web of Trust helps warn you on malicious site on the net. These are sites that deliver malware to your PC, send spam or even cheat people. With lots of people revieng the sites, it a good source checking for site validity.It glows green on an excellent site (like in the image) and red on malicious websites.
01. NO SCRIPT [Adblock And/Or FlashBlock]
There is only one thing I hate more than videos that start playing on their own in websites that thing is too much ads. That's why the first application I always installed was
Adblock Plus
to remove unnecessary banners, images and ads followed by
Flash Block
for the flash content (videos,animations). Getting an add-on that does both, well that's amazing. No Script is, however, quite strict and blocks a lot from sites hence if you prefer the no. 01 Plug in is No Script/ AdBlock Plus/ Flash Block
BONUS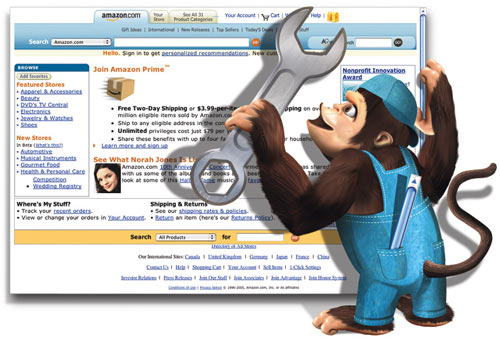 This add-on will revolutionize the way browse. Optimize you favorite site; from youtube, facebook, google, blogger, and unlimited others. Get rid of those annoying wait-times on rapidshare, hotfile,etc, and do so much more, check out these
awesome scripts.
BONUS ADD ONs - UPDATES
flashgot - Grabs video and audio clips while they're playing, too. Much like Video Downloadhelper.
scrapbook - Capture web pages in a simple and fast way for offline browsing
web2pdf converter - Convert web pages to pdf